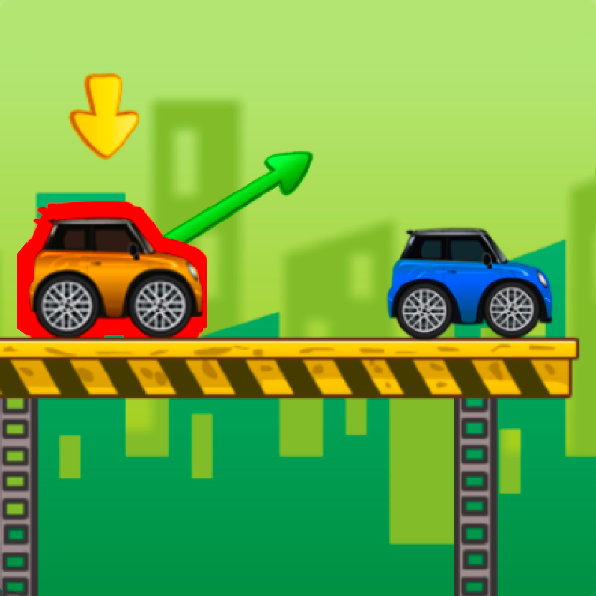 Crazy Parking
users played this game
% like this
In the mobile game Crazy Parking you will need to safely get to the empty parking spot leaping over parked vehicles and other barriers. The mission will get harder and harder each level. To get more points, collect stars and destroy other cars on your way to the spot.
How to Play
To control Crazy Parking, simply use your finger to control if you use your mobile phone or tablet. Or use your keyboard and mouse if you play it on your desktop.
This game doesn't require installation. You can play immediately on your mobile phone, tablet or desktop devices. You can also find the recommend games which players who played this game also played, pick up one and have fun!
About This Game
♥ Game Title: Crazy Parking
♥ Likes: % players like this free mobile game
♥ Recommended Screen Dimension: N/A
♥ Category: Arcade, Arcade, Hyper Casual, Single Player, Brain & Puzzle, H5 game
♥ Language: English
♥ Supported Device: Mobile, Tablet, Desktop
♥ Played Total: