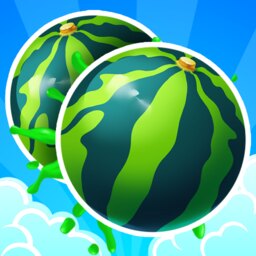 Merge Fruit
Platform

Tags

How To Play

Use mouse or Tap on the screen

Editor's Tips

Be careful to crush the small ones under

Description

Merge Fruit is a casual puzzle game, where players need to merge different sizes of fruits on the screen, and make them collide and merge into bigger fruits. The goal of the game is to synthesize the biggest watermelon, while avoiding the screen being filled with small fruits. Have fun and enjoy yourselves!